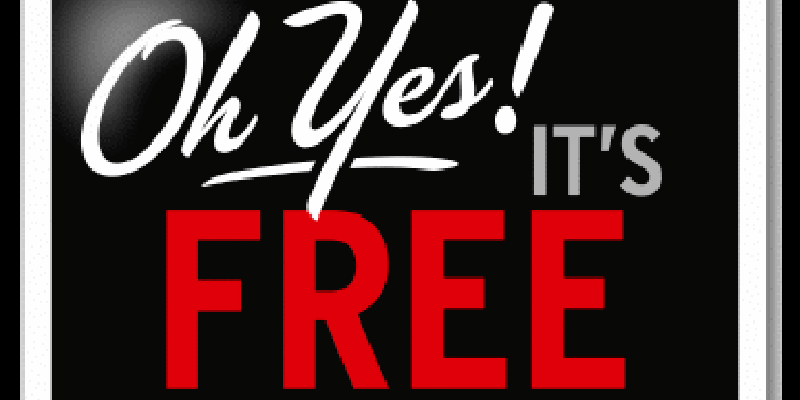 Best Free Marketing Tools
It's no surprise that the help of some tools is immeasurable in the work of an online marketer. The reality is that using certain tools can help you maximize your online marketing efforts. It's important to know that there are a lot of free marketing tools available these days. Despite being free these tools provide effective results and help online marketers increase their productivity dramatically. Here is the list of the 10 best free marketing tools that you can use for your online business.
1) Google Keyword Suggestion Tool
There has been a lot of talk about the importance of targeting the right keywords. Google Keyword Planner Tool is the free tool that can provide your site with many great keyword suggestions. So, using this magic keyword planner you'll be able to choose the best keyword phrases for your online business easily. You can also use the tool to check what keywords are used by your competitors. Provide the URL of your competitor's site and the tool will give you great keyword suggestions.
2) Keywordtool.io Keyword Planner
Keywordtool.io is another good FREE tool that can be used for analyzing keywords. This tool is widely used by content writers, online marketers as well as business owners these days. Obviously, you need to target both highly competitive keywords and long tail keywords. The point is that it's easy to succeed in optimizing web pages for long tail keywords.
What is great about this keyword research tool is that it can provide users with up to 750+ long-tail keyword suggestions. This tool will help you understand what your target audience is looking for in Google, Bing, YouTube, Amazon and App Store.
Another big advantage of using Keywordtool.io is that this tool generates keyword suggestions which are hidden in Google keyword planner. Optimizing a website' pages for the right keyword phrases will definitely help you attract more potential clients to your business.
3) Copyscape Duplicate Content Checker
It goes without saying that you should always provide only original content on your website. However, online business owners usually don't have time to create content for their sites on their own and that's why they choose to hire professional content writers. If you deal with content writers you always need to check if your articles are original or not. Copyscape is one of free marketing tools that can help you cope with this important task successfully. Without a doubt, this tool will help you prevent duplicate content problems on your site.
4) Microsoft Free SEO Toolkit
Microsoft Free SEO Toolkit consists of free marketing tools which can help you succeed in search engine optimization of a website and promote your online business in Google, Yahoo and Bing effectively. Using these tools you'll be able to perform SEO audit of your site successfully and make the changes to it if necessary.
5) Backlink Watch Tool
High quality backlinks are still very important for search engine optimization of a website. That means that link building has to be a key part of your SEO strategy. It's crucial for you to focus on attracting backlinks from relevant sites. Such backlinks will generate qualified traffic to your online business and will have quite a big positive impact on your site's rankings. So, use such a wonderful tool as Backlink Watch to analyze incoming links of a website.
6) Buffer Social Media Tool
Popular social media sites can generate high amounts of traffic to your website. That's why social media promotion has to be a part of your online marketing strategy. Obviously, updating social media profiles on a regular basis is vital for your online business success.
Buffer is one of the most popular free marketing tools among social media experts these days. The tool will help you schedule posts for all of your social media profiles successfully. If you use this tool in your work, your social media accounts will be always updated in time.
7) Hootsuite Social Media Tool
Hootsuite is another great tool that can be successfully used for social media promotion purposes. It may take you a lot of time if you choose to update each of your social media accounts with new posts on your own. However, if you take advantage of Hootsuite you will find it easy to update your social media profiles. The program will update all of your social media profiles at once. This online marketing tool will help you save a lot of time and increase your productivity dramatically. There are FREE and paid versions of the program. With FREE version of the program you'll be able to update 3 social media profiles.
8) SumoMe Share Social Media Plugin
SumoMe Share will help you promote your site in social media effectively. Using this FREE WordPress plugin you'll be able to add social media buttons to each of your blog posts quickly. By doing this, you will manage to provide users with an easy way of sharing your content on all popular social media sites such as Facebook, Twitter, Google + and others.
9) Mail Chimp Email Marketing Tool
Do you want to use email marketing for promoting your business? If so, you should take advantage of Mail Chimp tool. It's important to note that Mail Chimp offers both free and paid versions. With free version of Mail Chimp tool, you'll be able to build the list of 2000 subscribers and send up to 12,000 emails per month. There is no doubt that Mail Chimp will help you maximize your email marketing efforts and grow your business.
10) Google Analytics Tools
In order to succeed in internet marketing you need to analyze web statistics and track the efficiency of your site on a regular basis. It's hard to imagine online marketing without Google Analytics tools. These free marketing tools have everything you need to analyze the efficiency of your internet marketing strategy successfully.
Once your website is launched you'll need to ask your website developers to setup Google Analytics tools for your online business. Finally, you'll be able to measure your site's search traffic, referral sources, keyword performance as well as user behavior. Use the power of Google Analytics to track the efficiency of your online marketing strategy!
Need help developing a comprehensive marketing plan.  Give Simplicity Marketing LLC a call today (316) 247-1364