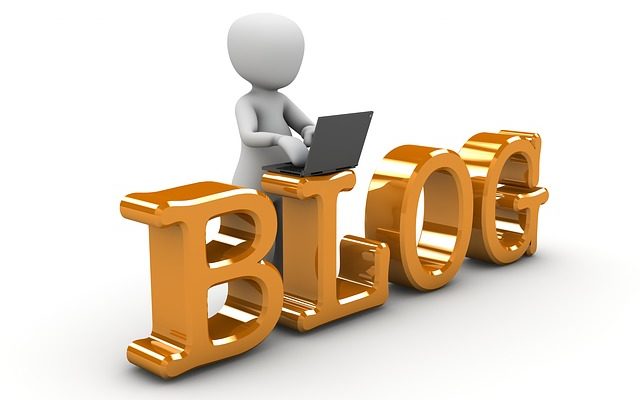 It's no surprise that a lot of companies choose to use blogging for business. The fact is that blogging delivers multiple important benefits to businesses of different types. Blogging is a great way to take any business to the next level. That means that blogging has to be a key part of your online promotion plan.
Do you want to use the power of blogging for business? It's a great idea! We can help you accomplish your goals! In this blog, we'll outline the most important benefits of blogging for business. Moreover, you'll find useful blogging for business tips for your online marketing strategy. In addition, we are going to share the blogging for business best practices with you. Read on to learn more about blogging for business!
Why It is So Important to Use Blogging for Business
– More search traffic. As it was mentioned above, blogging provides businesses with numerous significant benefits. It's crucial for you to know that every blog post is indexed in search engine and generates traffic to a website. That means that you'll be able to increase your website traffic dramatically over the time if you choose to use blogging for business on a regular basis.
– More social media traffic. Blogging for business helps companies promote their sites on social media successfully. You need to know that unique and interesting content usually spreads on social media quickly. Provide valuable content on your blog and users will like, share and comment it on social media. Finally, your site will receive high amounts of social media traffic.
– SEO benefits. Blogging for business delivers SEO benefits as well. It's good to know that search engines like websites which are updated with original content regularly. So, you can use blogging for business to improve your SEO efforts.
Blogging for business is known as a natural way of attracting backlinks to a website. If readers find your content interesting they may decide to re–publish your articles on their sites. As a result, you'll get high quality backlinks from relevant sites. It's widely known that incoming links continue to play a very important role in website's SEO strategy. Thus, if you use blogging for business you'll be able to improve your site's search engine rankings on targeted keywords.
Another big advantage of blogging for business is that you can create additional web pages on a website and optimize them for the necessary keywords. This will help you expand your site's keyword list dramatically.
– Communication with your prospects and clients. Blogging for business is a good way to communicate with existing and potential clients. That means that you can use blogging to inform your clients about important news related to your business, tell about your products or services, answer their questions and share specials, discounts, etc.
– Increased brand popularity. Blogging for business will contribute greatly to your brand development strategy. If you use blogging for business and provide readers with valuable content they will certainly remember your brand. Once they need your products or services they will contact your company and ask you for help.
Blogging for Business Tips to Boost Your Online Marketing Efforts
Keep in mind that it is not easy to achieve success in blogging for business. Obviously, you need to use blogging for business best practices to get effective results. Here are a few tips to help you get the most out of your blogging strategy.
Take advantage of keyword research. It's recommended to analyze keywords properly before to start writing content for your business blog. It is a good idea to focus on long tail keyword phrases. Such search terms are low competitive and can generate some traffic to your site. If keyword research is done properly you'll be able to get more search traffic, increase your online sales and grow your business significantly.
Choose the right topics for your blog posts. You should aim to select the right topics for your blog posts. After you perform keyword research you'll know what kind of information your customers are looking for. This will help you create content that your target audience needs.
Insert great images and videos into your blog post. There is the evidence that content with images and videos works more effectively. It's important to know that great images and videos can generate additional traffic to your site. So, you should definitely take advantage of this fact.
Provide content on your business blog regularly. Multiple studies have shown that updating blog with fresh content on a regular basis is vital to achieving successful results. Publishing fresh content on a blog regularly helps attract returning visitors to a website. Oftentimes, such visitors become potential clients for business.
Post content on your blog at the right time. Updating a blog at the right time helps online business owners achieve more effective online marketing results. Do you best to figure out when your target audience of is most active!
Publish only high quality content on your blog. It goes without saying that the quality of content matters. You should always provide original content on your blog. Moreover, you blog content has to be interesting, well-structured and easy-to-read. Remember, only high quality content will work well for your business!
Make it easy for users to share your content on social media. Obviously, you need to implement social media sharing buttons into each of your blog posts. By doing this, you'll provide readers with the perfect opportunity to share your content on social media easily. Keep focus on the most popular social media sites such as Facebook, Twitter, Google + and others.
Reply to all of comments quickly. Once your blog begins to gain in popularity users will start commenting your posts. You should always provide replies to all of comments and answer all of questions quickly. Active discussions will help you attract attention of people to your blog content. Finally, your blog will become more popular.
Do your best to improve the efficiency of your content creation strategy. When blogging for business you should constantly track the efficiency of your content creation strategy. Pay close attention to site's traffic, rankings, sales, business revenue, etc. Make changes to your blogging strategy if necessary!
Are you interested in creating and running a blog for your business? Give Simplicity Marketing LLC a call (316) 247-1364 right now. Our online marketing experts will help you succeed in blogging for business!