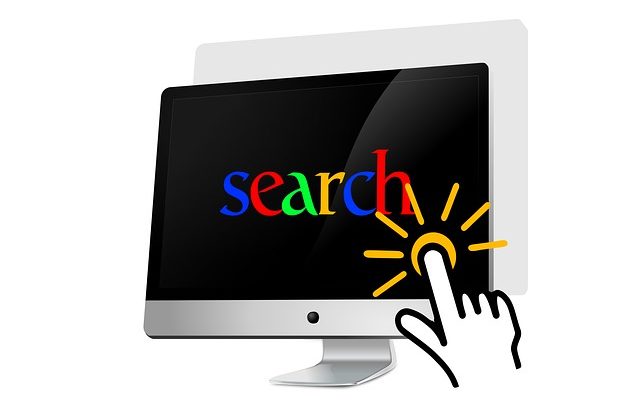 How Do Search Engines Work?
How does a search engine work? Obviously, you need to know the answer to this question if you want to succeed in search engine optimization. It is worth noting that each search engine has its own algorithm.
Do you want to develop an effective SEO strategy for your website? If so, it is extremely important for you to know how search engines crawl and index web pages. Moreover, you also need to know how search engines work when they determine the popularity of web pages and provide results to searchers' queries. In this guide, we are going to provide readers with the general information on how do search engines work.
How Does a Search Engine Work? Crawling and Indexing.
The tasks of search engines include crawling and indexing web pages, building an index as well as providing users with the most relevant results to their queries. So, once a new site becomes available in the Internet search engines have to index and crawl it.
Obviously, the Internet actively develops these days. So, the number of websites is constantly growing. Every day search engines are indexing and crawling a lot of new sites, web pages, images and video files. Actually, the crawling process involves gathering data about a website.
Today, search engine crawlers can copy the whole web page. When crawling website search engines collect different types of information about the website, including titles and description of web pages, website content, site's internal and external links, images and videos.
Once you your website is launched in the Internet you will need to have it indexed by search engines as soon as possible. After indexation your online resource and its content will be available to search engine users.
How Does a Search Engine Work? Determining Popularity and Relevance of Web Pages.
When users try to find the necessary information in the Internet they usually enter a keyword phrase in a search engine string. So, a search engine analyzes the searcher's query and provides results which are the most relevant to a keyword phrase. It is important to note that search engines sort web pages by popularity and relevance.
Obviously, the main goal of a search engine is to provide users with the best results. So, how do search engines work when determining the popularity and relevance of web pages? Today, search engines use a lot of ranking factors in their algorithms. It's important to note that search engines carefully analyze both internal and external ranking factors.
In order to determine the popularity of a website search engines analyze how users interact with its pages. Search engine algorithms take into consideration how much time users spend on a website, what pages they prefer to visit, etc.
Do visitors return back to a website? If, for example, a website has a lot of returning visitors that means that it has interesting content. So, it is a signal for search engines that such a website can be popular. The more returning visitors a website has – the better!
Incoming links of a website remain to be one of the most important ranking factors in search engine algorithms. Search engines analyze incoming links of a website and its pages carefully. How many backlinks does a website have? What web resources link to a website and its pages? Getting the answers to these important questions helps search engines determine the popularity of a website and its pages.
The recent studies show that social media impacts SEO. That means that if your website is popular on such social media platforms such as Facebook, Twitter and Google + then it has a better chance to rank high in Google and other search engines.
Age of a domain name is another important search engine ranking factor. There is the evidence that the older a domain name is – the better! Obviously, SEO experts can't influence it. However, online business owners can purchase an old domain with backlinks for their site. It's important to know that good domain names are usually very expensive.
How Does a Search Engine Work? Optimizing a Website for the Necessary Keywords
If you have understanding of how search engines work you will be able to optimize your website for search engines successfully. Website owners need to know that the process of search engine optimization consists of three stages. These are keyword analysis, on-page optimization as well as off-page optimization.
– Choosing keywords for a SEO strategy. In order to succeed in search engine optimization of a website it is crucial for you to choose the right keyword phrases for a SEO campaign. There is no doubt keyword analysis is a very important stage of site's search engine optimization. Thus, if you don't have experience in identifying target keywords you should trust this important task to SEO professionals.
At this stage, SEO experts will analyze your website carefully and will perform keyword research for it. Finally, you will get the list of keywords for a website. Make sure that the list contains keyword phrases which will help you attract targeted audience to your business.
– On-page optimization of a website. Now, it is time to optimize a website and its pages for the target keywords. On-page optimization (also known as internal optimization) of a website involves spreading keywords among site's web pages; developing a SEO friendly site's structure; optimizing Titles and Descriptions Meta Tags as well as writing keyword rich texts for web pages.
If on-page optimization of a website is performed correctly its pages will be relevant to the necessary keywords. However, it is not enough to perform on-page optimization to get your website on top for the profitable keywords. Off-page optimization of a website has to be performed as well.
– Off-page optimization of a website. Off-page optimization of a website involves link building. At this stage, SEO experts will help you obtain high quality backlinks for a website. However, link building is effective only if it is done correctly. Obviously, you need to focus on getting backlinks from popular web resources which are relevant to your business. Such backlinks will help you improve site's search engine rankings and will drive targeted traffic to your business.