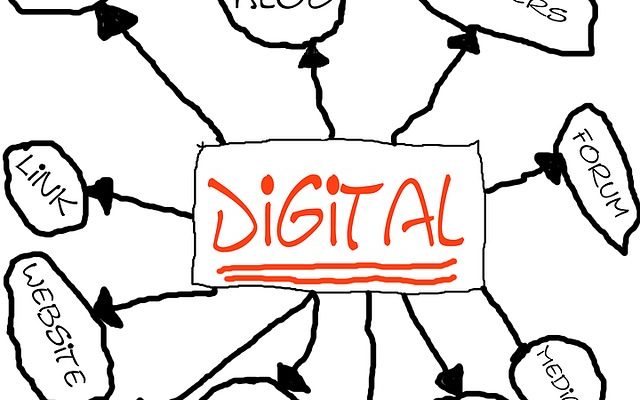 How to Create a Marketing Plan
A solid marketing strategy is vital to business success. There is no doubt that every business needs an effective marketing plan. If you are about to start marketing your business you should definitely have an understanding of how to create a marketing plan that works well and delivers effective results. So, how to create a marketing plan? It's a question faced by so many entrepreneurs and online marketers all over the world. Actually, creating a marketing plan has never been easy. In order to cope with this task successfully you'll need to do many important things. Here are a few tips and the best practices to follow for creating a marketing plan that will help you take your business to the next level.
Setup Your Marketing Goals
Setting up goals is the first stage of creating a marketing plan. First of all, you need to decide what marketing goals you want to achieve. Would you like to increase online presence for your business? Do you want to make your brand more popular? Or, maybe, you are interested in promoting a new product or service? Get the answers to all of these important questions in advance. This will help you understand how to create a marketing plan for your business.
Set Your Marketing Budget
In order to succeed in creating a marketing plan you need to know how much money you are ready to spend on business promotion. It's a good idea to set marketing budget for business. As a result, you'll be able to create a marketing plan that will correspond to your goals and budget.
Define Your Target Audience
Defining target audience is crucial to running business successfully. That means that you should spend some time to study your target audience carefully. Of course, you'll have a lot of questions. Who are your potential clients? When is your target audience the most active online? What problems do your customers have? It's incredibly important for an online marketer to study target audience carefully. After researching target audience you'll understand how to create a marketing plan for your business.
Analyze Your Competitors Carefully
Obviously, your goal is to develop an online marketing strategy that will help your business stand out from the crowd. So, you should always analyze your competitors carefully.
Who are your major competitors? What products or services do your competitors offer? What is the pricing policy of your competitors? What methods do your competitors use for marketing their businesses? What helps your competitors succeed in business? Why people choose to deal with your competitors, but not with your business? Obviously, you'll need to get the answers to all of these questions!
Without a doubt, your competitors can help you figure out how to create a marketing plan for your business. That's why you should do everything that you can to get the most out of competitor analysis.
Focus on the Most Effective Advertising Techniques 
After you define your target audience and set the budget for your marketing campaign it's time to take the next important step on your way to success. Now, you'll have to choose the most effective advertising methods for your business. You need to know that a lot of business promotion methods are available these days. However, you should aim to pick up the best ones.
Popular search engines such as Google, Yahoo and Bing remain to be the major source of targeted traffic to a website. It's worth noting that search traffic is effectively converted into customers and sales. That's why you should definitely focus on such website promotion techniques as search engine optimization and Pay per Click advertising.
Keep in mind that popular social media sites (such as Facebook, Twitter, Google + and others) can generate high amounts of traffic to your site and greatly contribute to your business promotion and brand development strategies. That means that social media advertising has to be a key part of your business marketing plan.
There has been a lot of talk about the advantages of blogging for business. Among the most important benefits of blogging for business are: updating a website with fresh content, attracting search traffic to a website, creating keyword rich blog posts, increasing popularity of brand and many others. Obviously, blogging can help you grow your business.
It's important to point out that a lot of businesses continue using traditional offline advertising methods. So, maybe, it's good for you to consider offline business promotion techniques as well.
First of all, you need to analyze your business, competitors and client needs carefully. Afterwards, you'll be able to select the most effective business techniques which correspond to your marketing goals.
Find the Best Ways to Track the Efficiency of Your Marketing Strategy
It's not enough to create a marketing plan to succeed in business. Once you start doing business you'll also need to ensure that your marketing plan works well and provide effective results. It goes without saying that you should always track the efficiency of your marketing strategy.
So, when creating a marketing plan for business you need to decide how you'll track the efficiency of your marketing strategy. You can consider organizing surveys for your customers. It's also a great idea to setup Google Analytics tools on a site and track web statistics. You can also choose other tools for analyzing the efficiency of your marketing strategy.
Analyzing the efficiency of your marketing strategy will help you understand your mistakes. If you know your mistakes you'll be able to correct them successfully. As a result, you'll be able to make your marketing plan more effective.
Make Changes to Your Marketing Plan If Necessary
It's no surprise that business is always changing. So, if you see that your marketing strategy needs to be changed – take actions as soon as possible. That means that when creating a marketing plan for your business you need to be ready for changes.
Are you interested in creating marketing plan that works? Call the experts at Simplicity Marketing LLC today and we'll help you create a marketing plan for your business!