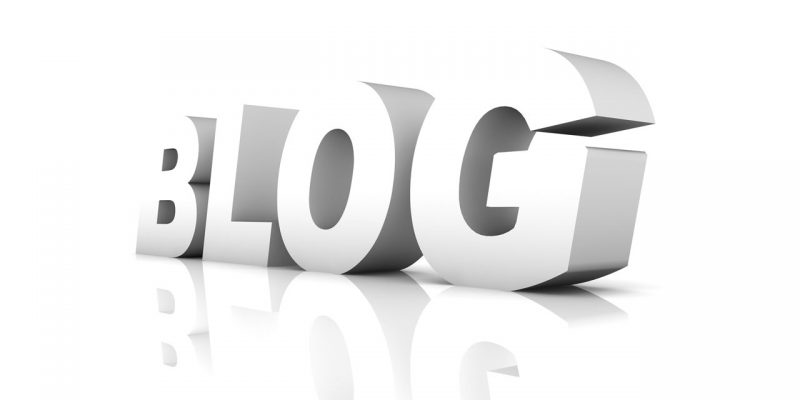 How to Write a Business Blog
There has been a lot of talk about the importance of running a business blog. In fact, writing a business blog delivers multiple significant benefits. It is important to know that writing a blog also has numerous SEO benefits. On the other hand, running a blog will help you increase the popularity of your brand. It goes without saying that blogging has to be a key part of your online marketing strategy.
It is worth noting that updating a site with fresh content on a regular basis has a huge positive impact on site's search engine rankings. Writing a business blog will help you increase the number of indexed web pages on a website as well. Each indexed web page will attract search traffic to your site. Additionally, if you share your blog posts on popular social networking sites (such as Facebook, Twitter, Google + and others) you will be able to drive high amounts of social media traffic to your site.
Another big advantage of having a business blog is that it can be used as a channel for communicating with your customers. However, understanding of how to write a business blog is incredibly important for achieving successful results. So, how to write a business blog successfully? Here are a few tips on writing a business blog.
Write Interesting Content for a Business Blog
Obviously, people like to read only interesting content. So, your objective is to provide your site with content that can grab attention of users. If you publish interesting content on your blog it will work effectively on your website.
Users will share, like and comment your content on social media. The owners of other sites may choose to republish your content as well. As a result, your blog will help you attract backlinks to your site from relevant online resources. Such backlinks will help you improve your search rankings and will drive additional traffic to your site.
What type of content do readers need? You should aim to provide users with valuable information related to your business. Does your business offer specials or discounts? If so, you can inform your clients and prospects about this on your business blog. It is a great idea to provide people with tips, recommendations as well as useful information about your products or services.
Always Write Original Content for Your Business Blog
Needless to say that duplicate content may cause a lot of damage to your site. So, it is best to provide only original content on a business blog. However, if you choose to republish someone's content on your blog you should always provide links to original sources of information.
Are busy with your clients and don't have time to write original content for your blog on your own? Don't get into despair! You can hire a professional content writer who can help you update your blog with unique and interesting content on a regular basis.
Make Sure That Your Content is Well-Structured and Easy to Read
It is not enough to write interesting content for a blog. Keep in mind that your content has to be well-structured and easy to read as well. Avoid writing blog posts without sub-titles. It is a good idea to provide lists in blog posts either. Check your articles carefully several times prior publishing them on your business blog. Well-organized and interesting content will certainly make a good impression on users of your blog.
Don't Forget to Add Images or Videos to Your Blog Posts
Multiple studies show that content with images and videos works perfectly. Obviously, images and videos make blog posts more interesting for readers. There is no doubt that good images and videos will help you grab attention of readers to your blog. For this reason, you should always select high quality images for your articles.
You need to know that it is extremely important to use copyright free images for your business blog. Do you find it difficult to choose good images for your blog? Then you should hire a professional graphical designer who will create high quality images for your content.
Optimize Your Blog Posts for Target Keywords
Obviously, it is impossible to optimize website's homepage for all the necessary keywords. It is recommended to optimize each page of a website for 2-3 keyword phrases. Do you need to optimize your site for more keyword phrases? Keep in mind that you can use site's blog for this purpose. You can create keyword rich texts and publish them on your blog.
It is a good idea to optimize site's blog posts for long tail keywords. The point is that long tail keywords are low competitive. That means that your site will have a good chance to get on top in search engines for these keywords phrases.
Integrate Social Media Sharing Buttons into Your Blog Posts
The best way to promote content in social networks is to provide social media sharing buttons on blog posts. By doing so, you will allow users to share your blog content on social networking sites easily and quickly. So, if people find your content interesting they will share links to their blog posts on social media. As a result, your content will be promoted on social networking sites automatically. If you don't provide sharing buttons on blog posts your site will lose high amounts of social media traffic.
Update Your Business Blog with Fresh Content on a Regular Basis
There are many reasons for which you need to update your site with fresh content regularly. It's common knowledge that search engines like online resources which are updated with fresh content frequently. That means that writing a business blog regularly is very good for SEO purposes.
If you provide interesting content on your blog you will get a lot of permanent readers over the time. However, they will quickly forget your site if you stop posting fresh content. Thus, you should publish content on your blog regularly.
Keep in mind that each time you publish new content on your business blog you will have an opportunity to update your social media accounts. As a result, your site will get more social traffic that is incredibly important for your business.
Do you want to create a business blog and use it as a part of your online marketing strategy? We can help you! Give Simplicity Marketing LLC a call today!