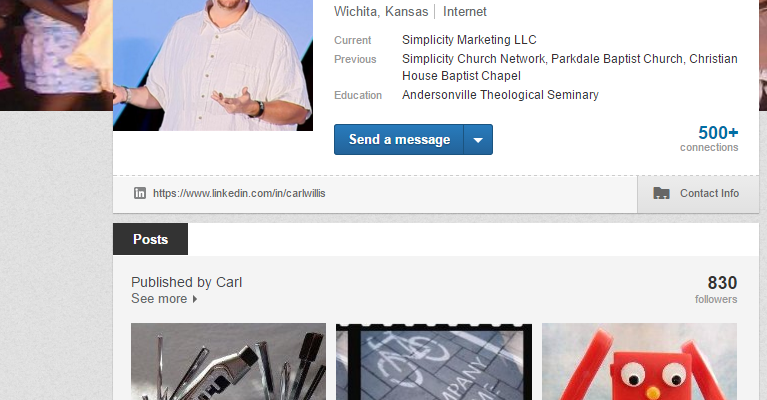 LinkedIn Lead Generation Strategy Tips
LinkedIn is one of the most popular social networking sites today. The statistical data shows that the social networking platform already has more than 400 million users. LinkedIn is actively developing and continuing to grow in popularity today. Nowadays, the platform unites a lot of employers, HR managers and professionals from all over the world. Business owners prefer to use LinkedIn for hiring people and B2B marketing purposes. There is no doubt that LinkedIn provides different types of businesses with great B2B marketing opportunities.  Here are some LinkedIn lead generation strategy tips that you can apply to your business starting today.
Using a LinkedIn Lead Generation Technique Works
It is worth noting that a lot of people choose to use LinkedIn for business marketing purposes. LinkedIn provides business owners with a good channel of B2B leads. A well designed LinkedIn lead generation strategy works well and provides excellent results.
The research indicates that visitor-to-lead conversion rates of LinkedIn, Facebook and Twitter are 2.74%, 0.77% and 0.69% respectively. LinkedIn works much better for B2B leads comparing to Google+, Pinterest and other social media platforms. According to the statistics, LinkedIn generates about 80% of all social media leads and has the highest visitor-to-lead conversion rate.
It goes without saying that a solid LinkedIn marketing strategy is crucial for the success of any business. Here are just some tips from Simplicity Marketing LLC to help you create an effective LinkedIn lead generation strategy.
LinkedIn Lead Generation Tips
– Create an effective LinkedIn generation page for your company. In order to start getting leads from LinkedIn you need to create a LinkedIn company page for your business first. It is incredibly important to cope with this task well.
When creating a LinkedIn company page you should aim to show prospects that you take a serious attitude to business. Obviously, you need to provide the detailed information about your company, its products or services, describe your competitive advantages, etc. Of course, you need to use high quality images for your LinkedIn company page. The header image of your page has to grab attention of users and raise their interest in your business. It is a good idea to hire professional graphic designers to have high quality original images created for your LinkedIn company page.
Once your company's page is ready you will need to take another important step in promoting your business. Now, you should convert your LinkedIn company page into your LinkedIn lead generation page. So, you have to provide a call-to-action and motivate users to visit your business website and increase your visitor-to-lead conversion rate.
– Gain recommendations for your LinkedIn profile. You will be capable of taking your business to the next level if you manage to get a lot of good recommendations for your LinkedIn profile. Keep in mind that your reputation on LinkedIn is vital for the success of your business promotion campaign. That means that you must work hard to gain excellent recommendations for your LinkedIn profile.
– Build your network and attract targeted audience to your LinkedIn generation page. You also need to create the list of targeted prospects and invite them to join your network of contacts on LinkedIn. So, you will need to create an effective introduction email and then send it to all of targeted prospects in your list.
– Use the "Advanced Search" feature on LinkedIn. The "Advanced Search" is a wonderful feature that allows users to find the necessary people on LinkedIn easily and quickly. This magic tool provides users with a great filter that allows them to identify the type of people who they are looking for perfectly. Using the filter of the "Advanced Search" feature helps narrow down the search significantly and get the best matches. That means that if you use the "Advanced Search" tool you will manage to build your list of prospects for your LinkedIn lead generation strategy quickly and successfully.
– Provide good content for your potential clients. Actually, it is not enough to build the network of prospects for achieving success in LinkedIn lead generation. You should also engage your network and do your best to grab the attention of prospects to your company. Keeping your prospects updated with interesting content related to your business is definitely a great idea.
It is worth noting that LinkedIn's content is indexed and often ranks well in search engines. That means that providing good content helps attract search engine traffic to LinkedIn company page. It is important to note that search engine traffic is successfully converted into leads. So, it will certainly help you increase your business revenue.
– Create a group for your business. Without a doubt, an own LinkedIn group will be a good addition to your LinkedIn lead generation strategy. Your goal is to create a LinkedIn group related to your business and make it popular. If you cope with this task successfully your group will generate a lot of prospects to your LinkedIn lead generation page.
– Participate in groups related to your business. Participating in LinkedIn groups related to your business is another good addition to your LinkedIn lead generation strategy. It is important to know that LinkedIn groups, which are related to your business, unite a lot of people who may be interested in your products or services. So, participating in such LinkedIn groups will certainly help you attract a lot of targeted users to your business website. As a result, your company will get more leads.
– Take advantage of LinkedIn Ads. LinkedIn targeting ads are considered to be an effective LinkedIn lead generation technique. LinkedIn targeting ads provide business owners with the perfect opportunity to test their LinkedIn company page.
It is worth noting that LinkedIn targeting ads provide a lot of significant competitive advantages. If you choose to promote your business via LinkedIn ads you will have the opportunity to setup and configure the budget of your advertising campaign. Another large benefit of LinkedIn ads is that advertisers, who use LinkedIn ads, pay only for real results (clicks or views). They can also suspend or stop their LinkedIn lead generation campaign anytime.
Call the Experts at Simplicity Marketing LLC Today to Develop an Effective LinkedIn Lead Generation Strategy for Your Business!