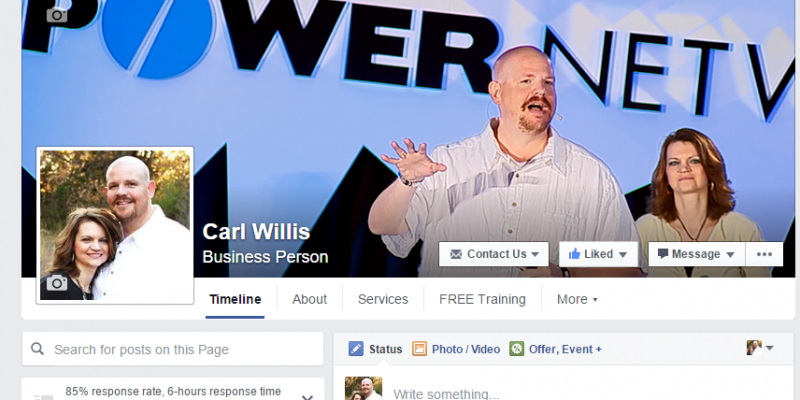 Marketing Tips for Facebook Pages
Do you have a product to sell or service to offer? If so, that means that you can start your own business. Of course, being your own boss offers a lot of important benefits. However, in order to start selling your products or services successfully you need to advertise your business effectively and attract target audience to it.
As you can see, business advertising methods are widely available today. However, the problem is that not all business promotion methods deliver effective results. For this reason, many people find it difficult to create an effective advertising strategy for their businesses. When it comes to business promotion, it is incredibly important to focus on cost-effective advertising techniques which provide high return on investment.
In this guide, we want to tell you about Facebook promotion and its competitive advantages. Moreover, we are going to provide you with great marketing ideas for Facebook pages. Follow our recommendations to promote your business on Facebook successfully.
Why You Need to Promote Your Business on Facebook
Today, it is hard to find a person who doesn't know Facebook. A lot of people across the world have already created Facebook profiles and use the site every day for communicating with their relatives and friends regularly.
It is worth noting that the number of Facebook users is constantly growing. That means that Facebook provides every business owner with great advertising opportunities. It goes without saying that you should create a Facebook page for your business and promote it effectively. If you cope with this task successfully Facebook will undoubtedly become a powerful source of traffic for your website.
Best Marketing Tips for Facebook Pages
Obviously, your main objective is to get as many "Likes" for your Facebook business page as it is possible. The point is that if a user likes your Facebook page the information about this will be displayed on his/her profile. That means that his/her friends or other people will see your Facebook page as well. Some of them will decide to visit your Facebook page too and finally will go to your website. If people are interested in your products and services they may become your potential clients. Now, we want to share some effective marketing tips for Facebook pages.
– Create an effective Facebook page for your business. In order to start promoting business on Facebook you need to create fan page for it first. Moreover, you need to create an effective Facebook page that will make a good impression on your potential clients.
You should select high quality images for your Facebook page. The main goal of images is to draw attention of users to Facebook page of your business. Moreover, images have to correspond to your business as well. It is a good idea to hire professional graphic designers who will create great images for your business.
– Ask your friends to join your Facebook page. Once your Facebook page is created you need to attract fans to it. First of all, you can tell your friends about your Facebook page. Send invitation to all of your friends who may be interested in joining your Facebook page. If you have a lot of friends on Facebook you will definitely get a lot of "Likes" for your page quickly.
– Promote a link to your Facebook page on your business site. It's reasonable to use a website for promoting Facebook page of your business. There is no doubt that most of your website users will be interested in joining your Facebook group. This will definitely help you promote your business on Facebook successfully. Place the Facebook icon in the visible part of the website.
– Use Facebook Ads to promote your business page. Marketing tips for Facebook page says that Facebook Ads are a cost-effective advertising solution that can be used for promoting businesses of different types. However, the most important benefit of using Facebook Ads is that this advertising method allows business owners to receive a lot of "Likes" for their Facebook pages easily and quickly.
– Update your Facebook page regularly. You will definitely speed up the promotion of your Facebook page if you update it with interesting content regularly. You need to post valuable content that is related to your business.
If your business site has a blog it is a good idea to share links to blog posts on your Facebook page. As a result, Facebook page will generate traffic to your website. Each time you post something on your Facebook page its fans will see this and will read your updates. If people find your content interesting they will like, share and comment it. So, you will manage to attract even more users to your Facebook page. That means that updating your Facebook page you will remind your potential clients about your business.
– Don't neglect comments left by people on your Facebook page. Obviously, you need to update your Facebook page on a regular basis. However, when someone leaves comments on your posts on Facebook you don't need to neglect these comments. Reply to all of comments on your Facebook page as soon as possible. People will see that you take responsible attitude to business and will trust you. So, it is a great idea to use Facebook page as a channel for communicating with potential clients.
– Organize contests to promote your Facebook page. It's no surprise that people like to participate in different types of contests. Contests provide people with an opportunity to get something for FREE or receive a discount. So, you can always take advantage of contests to promote your business on Facebook.
If you analyze the best marketing tips for Facebook pages you will see that many experts recommend business owners to organize contests. The point is that the information about contests quickly spread in the social media. So, you will definitely receive a lot of "Likes" for your Facebook page after organizing a contest. However, the most important benefit of organizing contests is that they make a huge contribution to your brand development strategy.
Call the experts at Simplicity Marketing LLC today to develop an effective Facebook promotion strategy for your small business!