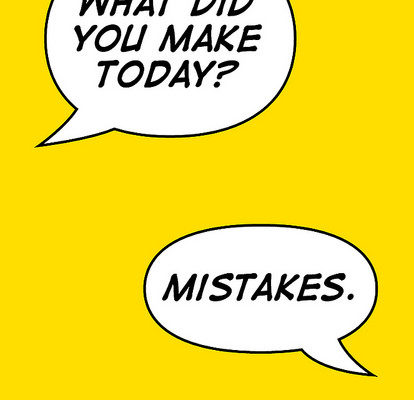 Online Marketing Mistakes to Avoid
Online marketing mistakes affect the growth of any business significantly. It is important to know that the biggest online marketing mistakes can cost you a lot of money. Moreover, you may need to spend a lot of time to correct your online marketing mistakes and alert the situation for the better. Have you started your own business recently? Would you like to promote your products or services online successfully? If so, you should definitely know online marketing mistakes to avoid in your strategy.
Targeting the Wrong Keywords
Have you chosen to use search engine optimization services or Pay per Click advertising to promote your business online? It is a good idea! Without a doubt, popular search engines such as Google, Yahoo and Bing can generate high amounts of targeted traffic to your website.
However, if you want to succeed in search engine promotion you must definitely know about one of the biggest online marketing mistakes. It is targeting the wrong keywords. If you pick up the wrong keywords either for your SEO or PPC advertising strategy you will certainly waste both your money and time.
When choosing keyword phrases for a search engine marketing campaign of your website you need to keep focus on two main factors. At first, you need to know what the amount of traffic a keyword phrase can generate to your website. At second, you need to analyze the keyword's level of competition. Your main objective is to choose the best keyword phrases in terms of traffic and competition. Obviously, the more traffic and the lower competition is – the better!
As a rule, profitable keywords are very competitive. That's why targeting such keyword phrases is no easy task. Obviously, a lot of work needs to be done for achieving top search engine rankings for keywords of high level competition. There is also no guarantee that all your efforts will be crowned with the success. Therefore, targeting highly competitive keywords is too risky. When choosing keywords for a search engine marketing strategy of a website you need to estimate the chances of your site to achieve top search engine rankings.
There is no doubt keyword research plays a key role in the success of your online business. So, this important work always has to be done properly. If you don't have experience in doing keyword research then you should definitely ask SEO professionals for help.
Losing Mobile Traffic
It's no surprise that the number of people, who use mobile devices for browsing the Internet, is constantly growing. Keep in mind that if your website is not mobile friendly then you will certainly lose high amounts of mobile users, who can become potential clients of your business. It is one of the biggest online marketing mistakes to avoid in doing business. So, if your website is not mobile friendly you should fix this problem as soon as possible.
Not Using Social Media for Communicating with Clients
There has been a lot of talk about the benefits of using social media for promoting businesses of different types. It is worth noting that promoting websites in social media helps online business owners attract additional traffic to their websites. Moreover, social media promotion allows business owners to make their brands more popular.
However, the problem is that business owners usually don't use their social media profiles as a channel for communicating with their clients. Actually, it is one of the biggest online marketing mistakes that business owners should avoid these days. Without a doubt, using social media for communicating with clients has numerous important advantages. So, it is incredibly important to reply to all comments of users and support discussions with clients on social media in time.
Monitor all comments which are left by people about your business on social media and reply to them immediately. If you do so people will see that you take a responsible attitude to business and will take care of your customers.
Participating in this type of discussions provides business owners with a good chance to answer various questions of their clients. Moreover, it is the perfect opportunity for business owners to provide people with the detailed information about their business, products and services.
Sometimes people leave negative comments about businesses on social media. If this happens to you – don't get into despair! The main goal of every business owner is to achieve customer satisfaction. So, if a client is not happy with your products or services and leaves negative comments about your business on social media you should investigate the situation carefully.
It is very important for you not to neglect this kind of complaints. Try to communicate with your unhappy clients and figure out why they are uncomfortable with your products or services. Understanding the problem is hugely important for solving it successfully. Moreover, you need to show your clients that you are doing your best to resolve all of the problems and prevent similar situations in the future.
Ignoring Abandoned Carts
Ignoring abandoned carts also makes the list of online marketing mistakes to avoid. It goes without saying that you need to know the reasons for which your clients abandon shopping carts on your website without making a purchase. In addition, you need to remind your clients about your business. So, they will return back to your website and make a purchase.
Not Analyzing the Efficiency of an Online Marketing Strategy
You can waste a lot of money and time if you don't analyze the efficiency of your online marketing strategy. Measuring the results is particularly important at the beginning. That means that if you have started using the new advertising method recently you need to evaluate its efficiency regularly.
As a result, you will manage to see how it works for your business. If the business promotion method works well and delivers excellent results you can continue to use it in the future. However, if something goes wrong you will certainly need to make changes as soon as possible.
Call the experts at Simplicity Marketing LLC today to develop an effective online marketing strategy for your business!