Internet Marketing That Produces Results
Internet marketing consulting is our passion.   Simplicity Marketing has developed a reputation for increasing client revenues, for businesses of all sizes, with the strategic deployment of web marketing solutions.  Our online marketing philosophy is built around the principle of attraction marketing, so that your message reaches the most profitable and responsive audience, regardless of your niche or industry.
Acting as a strategic partner, Simplicity Marketing, works with clients who are looking to develop a comprehensive online marketing strategy in pursuit of their long range business objectives.  We offer a full compliment of internet marketing consulting and management services, along with internet marketing training to our diversified global customer base.
The world of online marketing has many moving parts that all need to function in harmony for maximum effectiveness.  We work with our clients to develop a "marketing eco-system" that delivers increased brand awareness, audience engagement and sales conversions for our diversified clientele.
Contact us today to request a customized marketing proposal.
(316) 247-1364
Online Marketing Services
Beyond Consulting
Simplicity Marketing is a strategic
partner for increased visibility
and revenue generation.
Internet Marketing With A Higher Purpose
In the fall of 2008 Carl Willis began working with local church leaders in Africa and Asia, teaching them to better serve their local communities in a more holistic manner.
Carl chose to take forgo the normal donation based model of ministry, but instead committed to supporting his work through commercial enterprise.   It was from this vision that the foundations of Simplicity Marketing were laid.
The service we provide to our clients has allowed us to expand this charitable work into 8 countries, touching the lives of over 400 church leaders, teaching basic business and leadership skills.
What Others Are Saying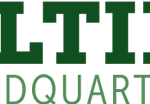 we are up 73% for the first 4 months of this year compared to last year for our website sales which is great news. So you must be doing something right.
Don't let the name "Simplicity Marketing" mislead you -- Carl Willis is a walking encyclopedia of marketing and business building insights, and there's nothing simple about amassing that level of knowledge! But he actually makes it simple for you (the business owner) to execute -- thus, the name. If you're looking to have more effective marketing with less effort, you would be wise to check out Simplicity Marketing.
Carl and Carol Willis are great to work with. They have been helping my business with its online presence for the last 2 years. This past year we doubled our sales with a lot of thanks to simplicity marketing for their help in getting us noticed more on line and help with other advertising ideas. Highly recommend especially if you are a small business needing help getting noticed
Thank you for teaching me the skills necessary to incorporate a successful blog marketing platform into my company website. I've experienced a large growth of visitors to my website who are expressing interest in developing new contracts for my services. I would advise any business owner needing to develop a web presence to attend your seminar.
I'm a new Chiropractic office starting from scratch about 5 months ago. Roughly 2 months ago I began working with Simplicity Marketing LLC and as a result my practice has grown over 200% in the last month.They understand how to utilize the world of social media to market and brand in a way that draws actual customers to my place of business and at the end of the day that is the true measure of their value. It is for this and their amazing customer service that I give them 5 stars!!
Working with Carl and Carol has been an awesome experience. I wasn't sure where to start with social media and they have helped me tremendously in that area. They are always willing to help, many times above and beyond what is required. They have good ideas and are willing to listen to the ideas that I have and help mold them into a successful outcome. I am honored to be one of their clients and would encourage anyone to enlist their services in helping to grow your business.
We have had a wonderful experience with Carl & Simplicity Marketing! Our business website was old and outdated --- now with Carl taking care of our web presence and SEO we've made great leaps forward. Simplicity Marketing has made this an easy process and we're happy we hired them!
Carl Willis is the real deal! Carl's incredible instinct and knowledge of consumers and marketing is the best I have ever seen. My clients think I'm a rock star with all the exposure their home(s) receives and my sells have doubled! Best marketing dollars spent period!
When I first met Carol and Carl with Simplicity Marketing, I was feeling overwhelmed by everything I thought I should be doing online to help promote my business. Carol and Carl really helped me define and narrow what I felt was most important and based on that, they helped me develop a strategy for my online marketing. They created very professional business profiles and pages for me on the various social media sites and have done a great job of coaching me with how to pull it all together. They are very knowledgeable in their field, and I highly recommend them to anyone looking for this kind of help in their business!
Let us simplify Your Online Marketing Strategy. Contact Us Now!
Whether your business is small or large, let us design a robust, high-performance strategy for you.