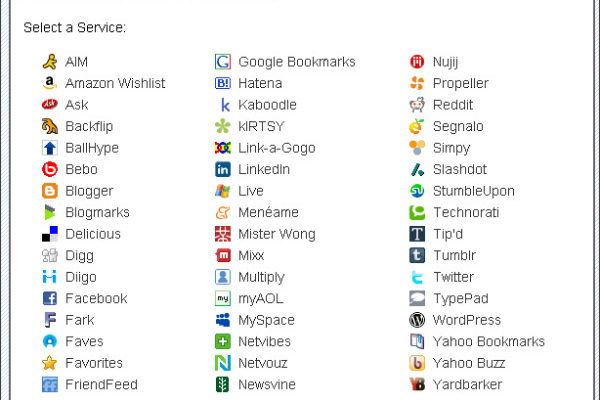 How to Use Social Bookmarking Sites
It's widely known that social bookmarking sites are used by a great number of people around the world. People like to save, share and comment interesting content on popular social bookmarking sites.
If you know how to use social bookmarking services for marketing purposes then you will manage to promote your website successfully and attract the target audience to your business easily. It is important to note that popular social bookmarking sites provide business owners with great brand development opportunities as well.
How to use social media and get traffic to a business site? Right now, we are going to provide the answer to this important question. Here, you will get useful tips which will help you understand how to use social bookmarking sites for business promotion successfully.
Promote Your Business Only in Popular Social Bookmarking Sites
It is worth noting that only popular social bookmarking sites can drive high amounts of potential clients to your business. It is a good idea to focus on the most popular social bookmarking services such as Digg, Delicious, Twitter, StumbleUpon, Reddit and Pinterest. Each of these social bookmarking sites has its own distinguishing futures. Today, we will tell you about all of them. So, you will know how to use the popular social bookmarking sites for your business.
Tips on How to Use Social Bookmarking Sites for Business
– How to get traffic from Digg. Digg is an incredibly popular social bookmarking service. Without a doubt, this online resource can become a powerful source of traffic for your website.
Obviously, you should take advantage of the special "Digg" button. Place it on all of your blog posts. If doing so, you will provide readers with an opportunity to share your stories on Digg easily and quickly. As a result, your Digg traffic will increase dramatically.
Submit only interesting content to Digg! Posting unique, interesting and stories on Digg regularly will certainly help you draw the attention of readers to your business and gain a lot of followers.
However, it is not enough to share content only to succeed in promoting businesses on Digg. It is a great idea to participate in Digg community as well. You can also vote for other great stories related to your business and leave comments about them. It is also a good idea to follow other Digg users. This will allow you to gain more Digg followers and therefore attract more traffic to your website.
– How to get traffic from Delicious. When submitting various stories to Delicious you should always tag them properly. Your tags will help readers find your content on the social bookmarking service. Actually, it is not difficult to use Delicious. Keep in mind that the social bookmarking service has wonderful tools which allow users to tag their stories effortlessly. You should also do your best to build the large network of friends and develop strong relationships with readers on Delicious. They will vote for your content and will certainly help you promote it successfully.
– How to get traffic from Pinterest. This social bookmarking service is particularly popular among the US users. It is also important to know that the main part of Pinterest users is females. Therefore, if your business offers products or services for females then you will undoubtedly manage to benefit from Pinterest promotion.
It is worth noting that Pinterest differs from other social bookmarking services significantly. The main difference is that this social bookmarking site is intended for saving and sharing images as well as content with images. You can also submit links to your blog posts to Pinterest. However, your content always has to include great images.
In order to succeed in promotion on Pinterest you need to prepare high quality images which are relevant to your business and can grab attention of users. You can find and pin any other images as well. Your main goal is to gain as many followers for your profile on Pinterest as possible. If your images receive a lot of votes then your website will certainly get high amounts of traffic from Pinterest.
How to get traffic from Reddit. This popular social bookmarking service is also known as "front page of the Internet". Reddit is very popular site in the United States and many other countries all over the world. Moreover, the service is constantly growing in popularity. So, what is the secret to successful Reddit promotion?
In order to get more traffic from Reddit you need to post your content under the right categories (known as sub-reddits) for your submissions. But it is not enough to share interesting content to promote a website on Reddit effectively. You can also communicate with people on the social bookmarking site and discuss interesting topics which are related to your business. Participating in the Reddit discussions will help you increase your social traffic.
How to get traffic from StumbleUpon. StumbleUpon is another popular social bookmarking site that can generate high amounts of traffic to your site. Keep in mind that if your content is interesting it will certainly become very popular on StumbleUpon social book marking service. A lot of people will vote for it and go to your website. You will be able to attract additional traffic if you take advantage of StumbleUpon's paid advertising services.
How to get traffic from Twitter. Needless to say that Twitter is one of the most popular social networking sites and social bookmarking services in the world. It goes without saying a website of any type can get high amounts of traffic from Twitter.
It is important to know that Google has recently expanded displaying Twitter content in mobile and desktop search results. That means that you can attract additional search engine traffic to your website if you promote your content in Twitter successfully.
Obviously, you need to tweet interesting content that is relevant to your business. Keep in mind that people always find it interesting to read about innovations. So, it's also reasonable to share content about the current happenings which take place in your industry.
Want to know more about how to use social bookmarking sites as part of your marketing plan?  Give Simplicity Marketing LLC a call today.